Transform lives
The Alicerce is already transforming thousands of lives of Brazilian children and young people, providing access to high-quality education and better opportunities.
Get to know the Alicerce Institute!
with us!
Donate now!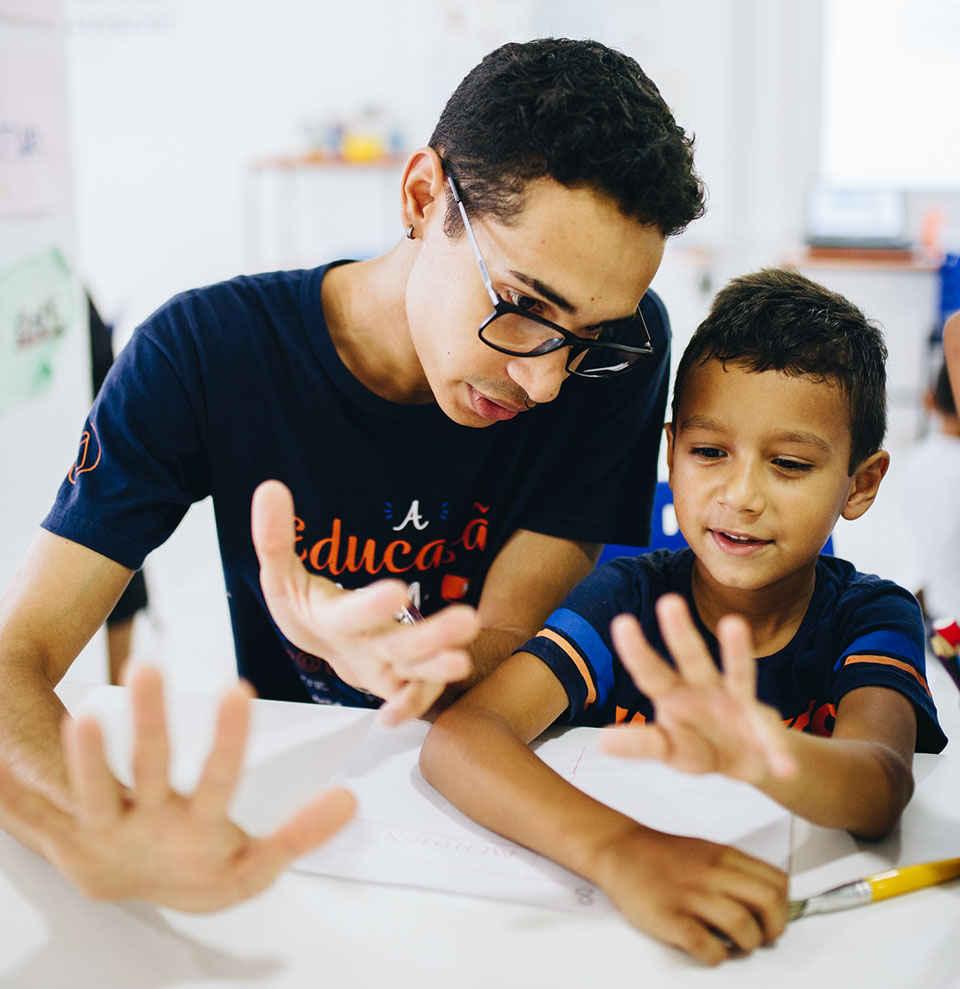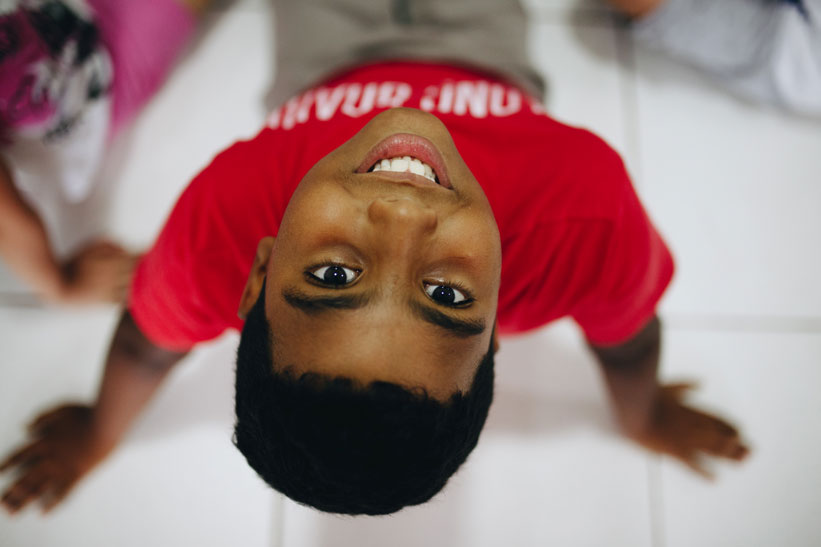 The Alicerce Institute
Our mission
We are the biggest transformative social movement in Brazil.
Our mission is to empower and transform students' lives in social vulnerability situations, through education and social-emotional support to the achievement of a life project.
The Alicerce Institute is a non-profit organization, connected to Alicerce Educação, which raises financial resources and provides better opportunities to families in social vulnerability.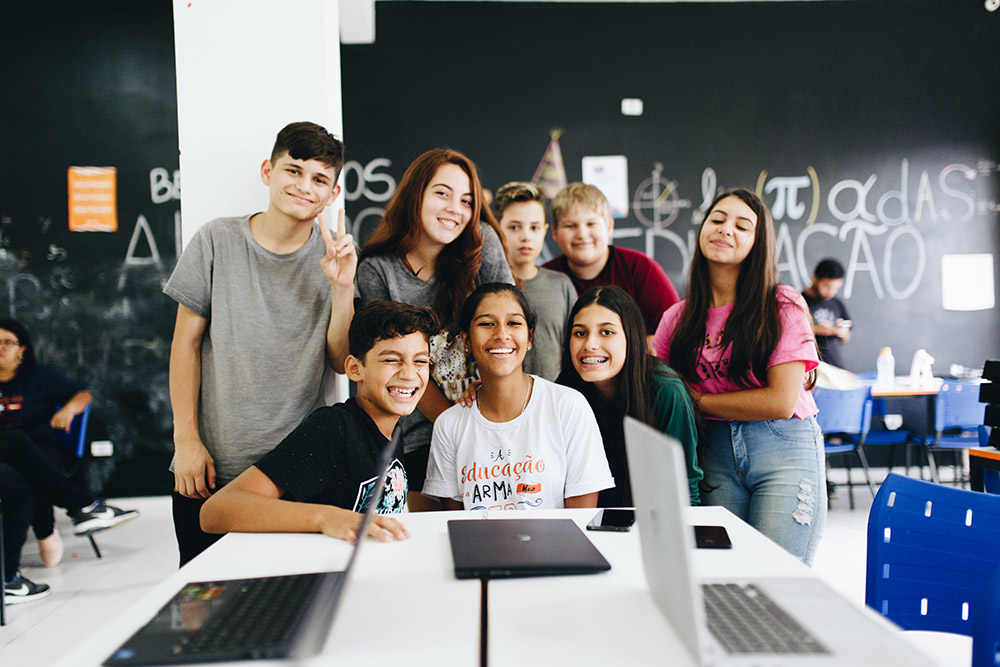 Education is the most urgent cause in Brazil.
The Alicerce Institute works untiringly to change the current learning scenario of the country.
The following statistics must change urgently: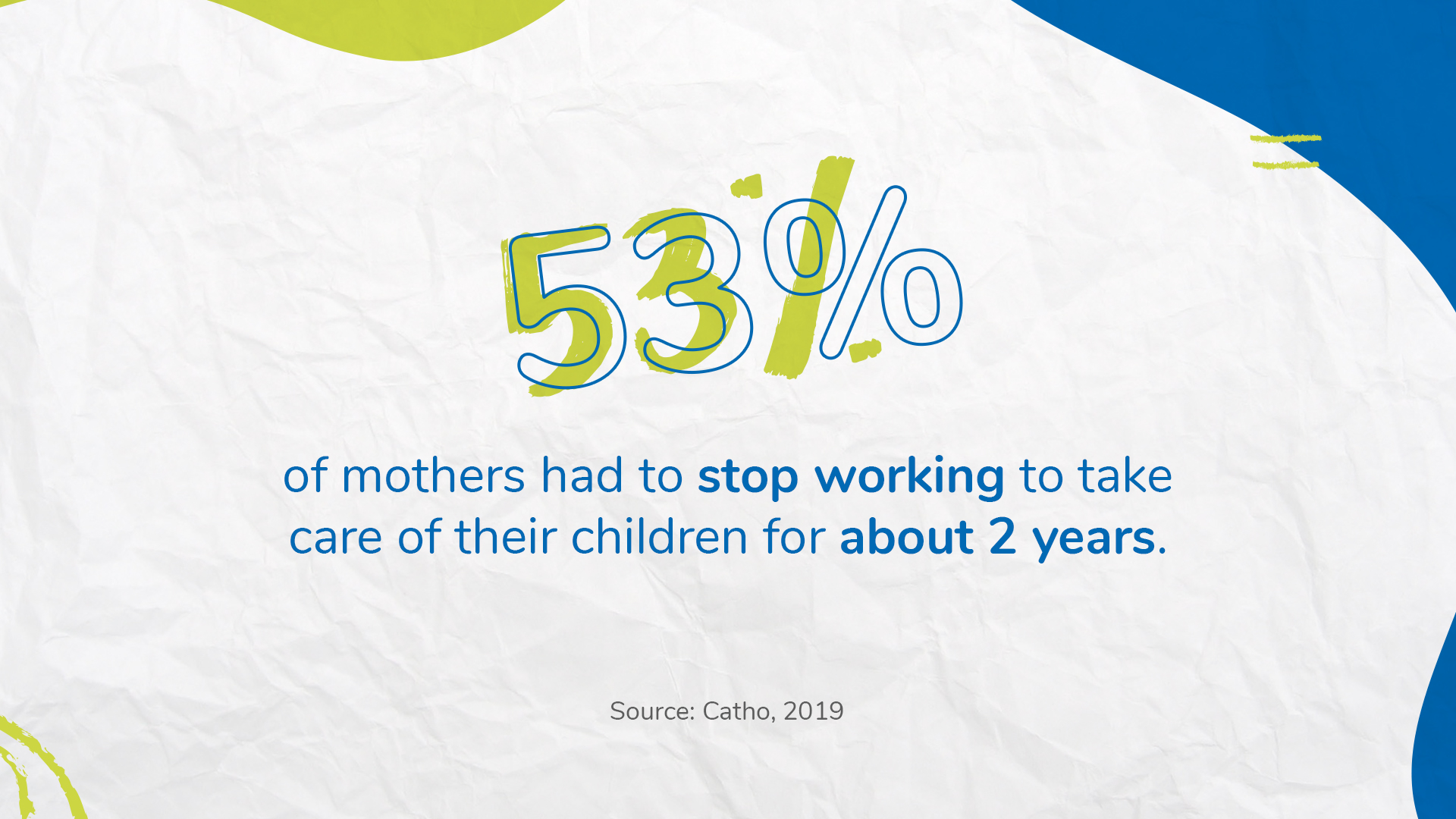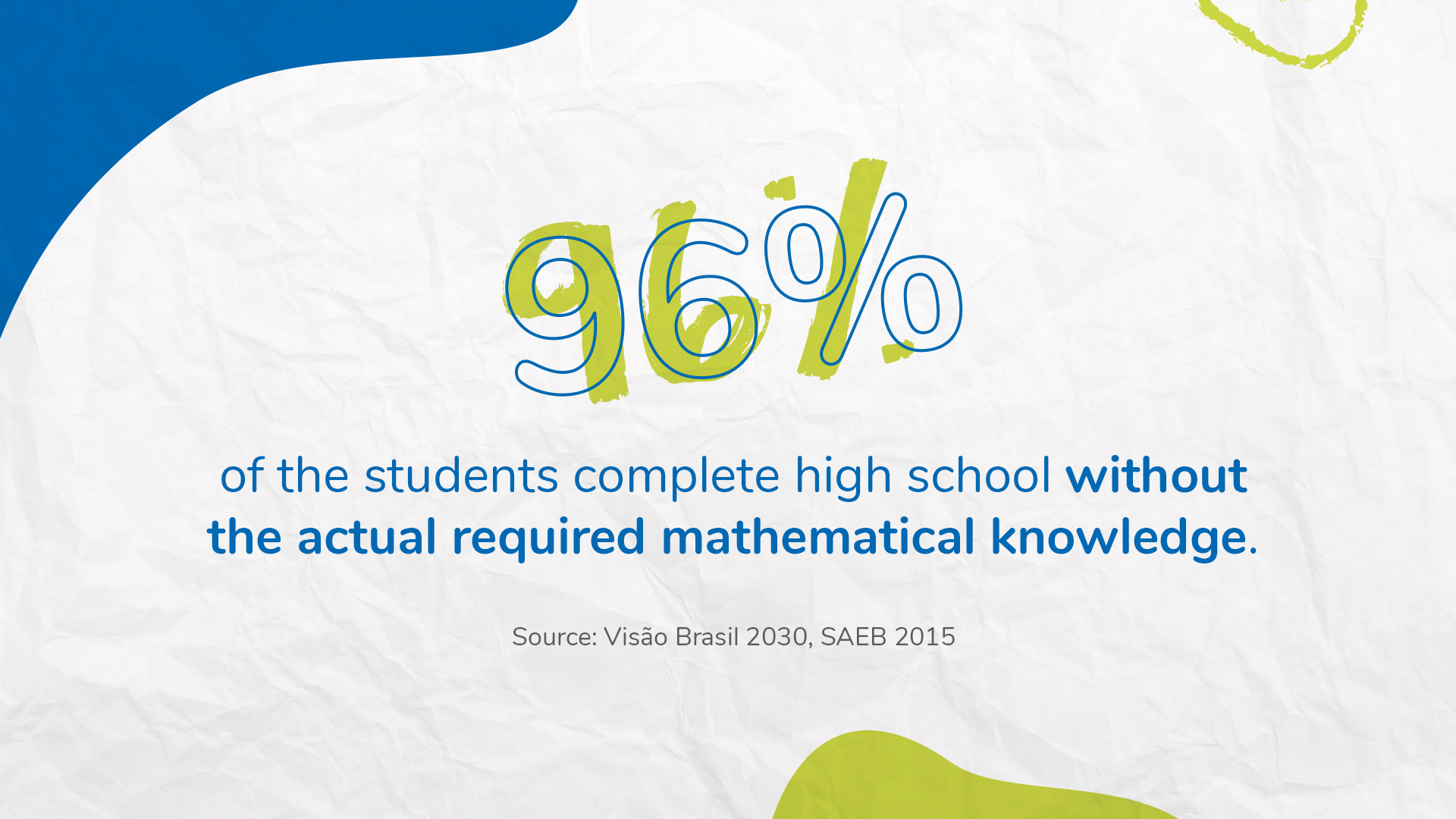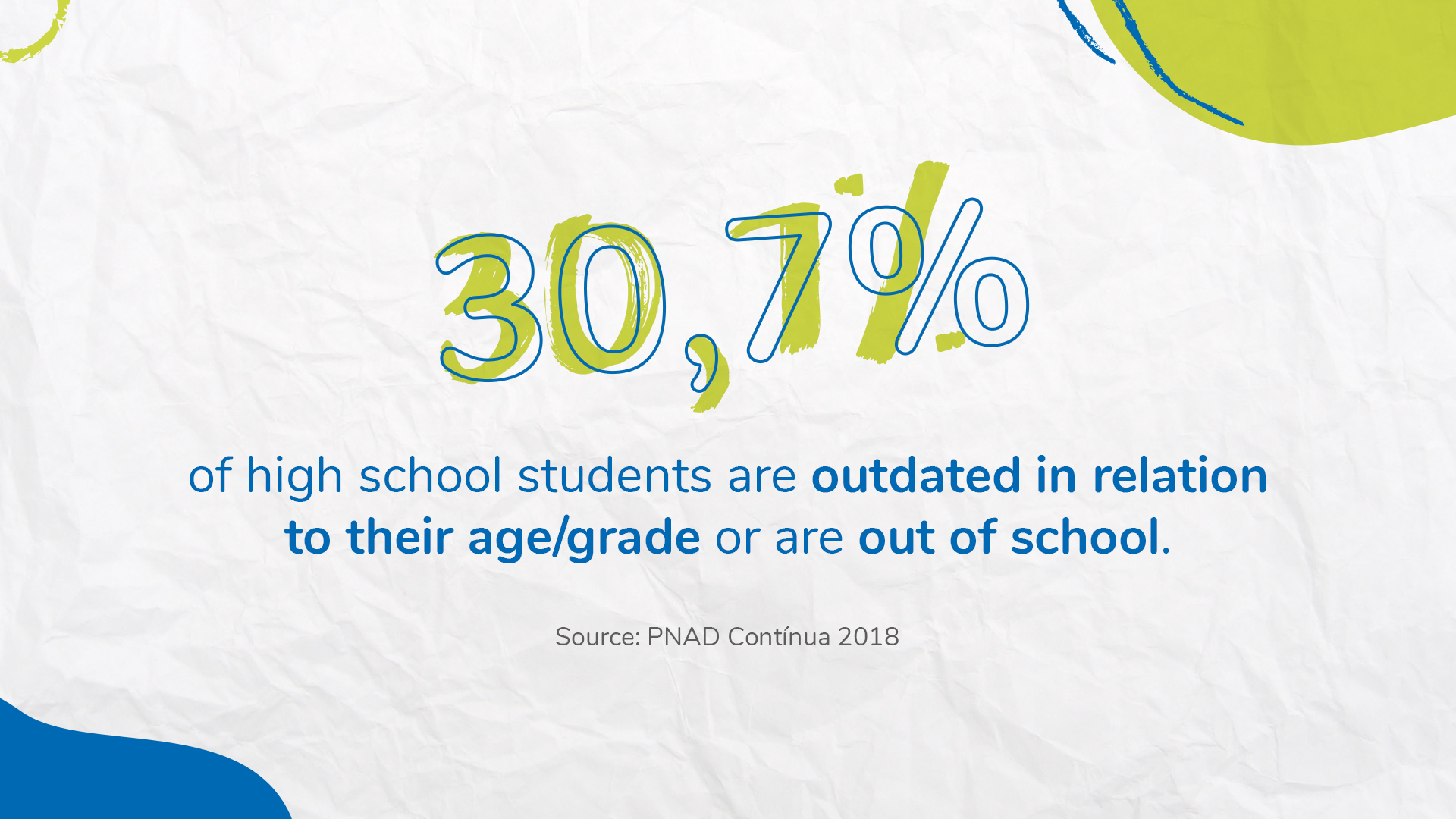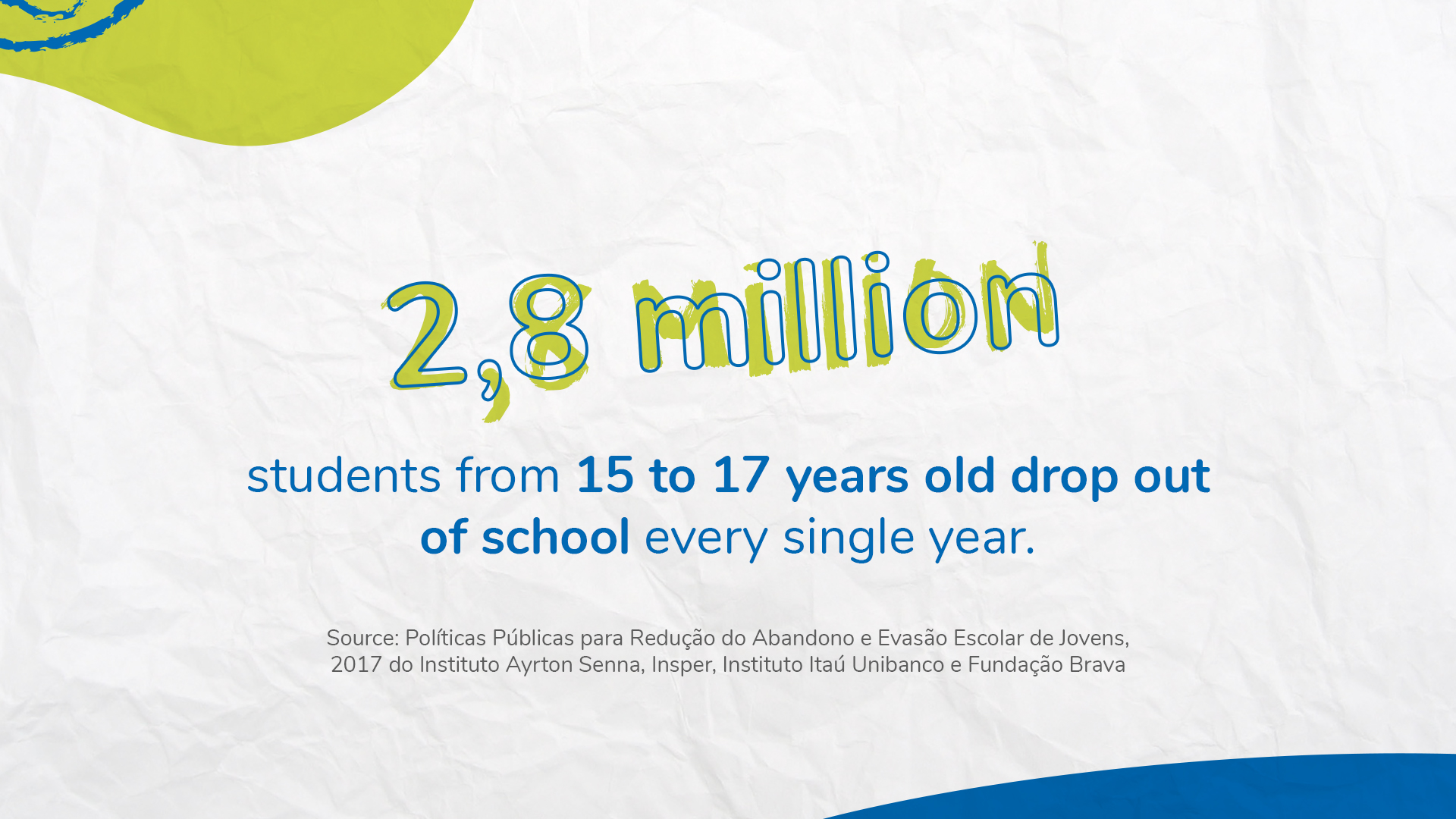 Our work
Look how we comply with our mission.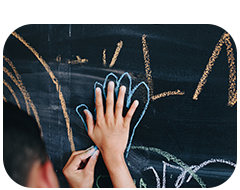 Scholarship

We select scholarship students who fulfill our socio-economic profile, in order to guarantee the Institute's mission.

Would you like to sign up to a scholarship?
Click on the button below!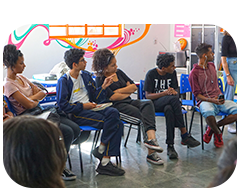 Custom Projects

Through partnerships, we design classes or exclusive hubs for students, with customizations such as target audience, region or content specified by the partner.

Want to be our partner?
Click on the button below!
Check out our activity report!
Our results
Follow our growth through this incredible journey of social transform!
1.800

+

Children benefited
See who Alicerce has already transformed.
We transform how our students learn, developing their passion and interests, as well as working on their social-emotional abilities.

Watch our video below.
Impacting lives!
See a few of our educational campus and students.
We present our activity reports, financial documents and also our Bylaws. We care for transparency, we trust our data and we thank everyone who helps to carry out this empowerment work through education.
Transform a child life!
Join us!
Our work would not be possible without the support of our donors. Thank you very much to everyone who has helped us in our mission to eliminate social inequality from opportunities in our country. Help us to transform thousands of children and young people's lives.
Results of our work
Family testimonies
"Ela tinha muita dificuldade, ela está no terceiro ano e não sabia o alfabeto. Ela está no Alicerce há um mês e meio, quase dois, mais ou menos e ela sabe! Então, assim, o que ela não aprendeu até agora, eles conseguiram fazer."
Juliana
Mãe de aluna Alicerce
"Ver meu filho chegar da escola e não ficar a tarde inteira sem fazer nada, ele ficava entediado, não aprendia nada… Agora eu já vou procurar um serviço pra mim com horário, porque sei que meu filho está seguro, está bem e está aprendendo."
Vagna
Mãe de aluno Alicerce
"Ele tem dermatite atópica e quando ele fica muito ansioso, aquilo ataca o corpo dele de uma tal forma e era o tempo todo assim. Depois que ele começou a estudar aqui, essa ansiedade sumiu e não tem mais esse problema."
Fabiano
Pai de aluno Alicerce
No images found!
Try some other hashtag or username